About Your Peer Ambassadors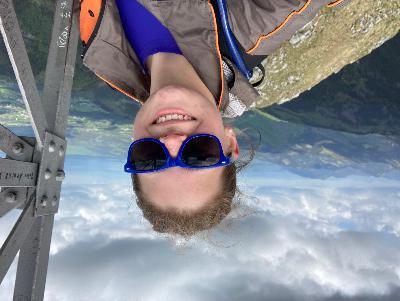 Arielle Griffin is a junior majoring in Biomedical Engineering and minoring in Biology. In the 2022 spring semester she was part of the first group to partake in the UAB in Wales program at Aberystwyth University, and the first group of students allowed to travel to study abroad since the COVID-19 pandemic hit. After her spring semester she participated in Dr. Stanishevsky's IRES program doing nanofiber research in Poland.
During the four months she was in the town of Aberystwyth on the coast of mid-Wales she took classes and hiked the stunningly beautiful Welsh landscape. When she was not studying, she was enjoying a day on the beach, taking a swim in the Irish Sea–with a wetsuit on of course! – or paddling around with the Kayaking Society. She did some traveling to Shrewsbury, London, and Canterbury in England; a trip to Nuremberg, Germany; and a road trip across Wales. Arielle already has future adventures she wants to go on, and she really hopes to go back to the UK again, especially to visit Aberystwyth. Arielle loves being in nature. If she is not inside for classes or the Education Abroad Office, she is sitting on the Green relaxing, reading, or studying. Arielle plans to get her Masters in Biomedical Engineering at UAB and go into industry.
Arielle's Appointment times are:
Tues. 10am - 1pm; Wed. 10am - 2pm; Thurs. 9:30am - 1:30pm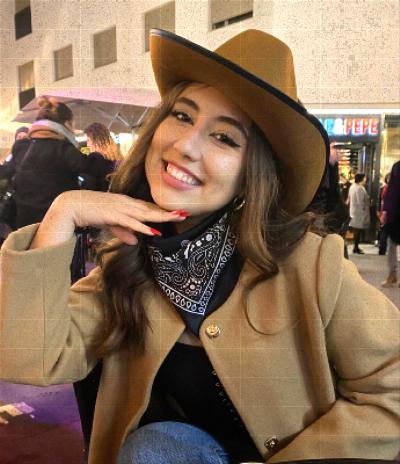 Tanner Caton is a junior majoring in Neuroscience and Applied Professional Spanish who will be graduating in May of 2024. In the spring semester of 2022, she was able to study intensive Advanced Spanish through CEA's language program in Alicante, Spain. She spent three months with a host family while perfecting advanced grammar constructs and exploring Spanish cuisine, cinema, and culture.

While in Spain, Tanner was able to make friends with international students from around the world and travel around Spain with them. She visited big cities such as Madrid and Valencia, but her favorite trip was going to Villajoyosa, a small and charming town near Alicante with its own chocolate factory. After Spain, Tanner briefly traveled to Mexico and hopes to travel to other Spanish-speaking countries in the near future.

In her free time, she enjoys watching romantic comedies, going to local coffee shops and thrift stores, and playing with her kitten Phoebe. After graduation, she plans to attend UAB Medical School and become a physician who serves the south's Hispanic population.
Tanner's Appointment times are:
Mon. 8am - 12pm; Wed. 8 - 10 am




Schedule an appointment with our Peer Ambassadors today!